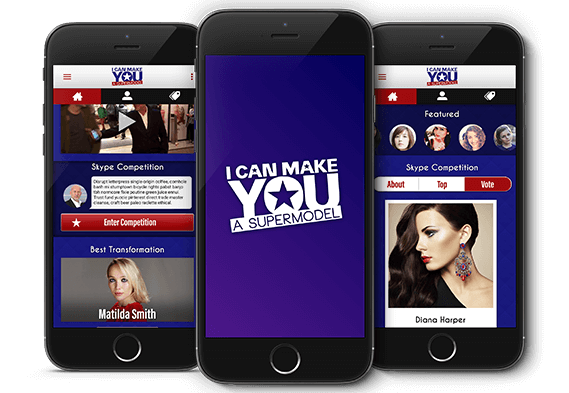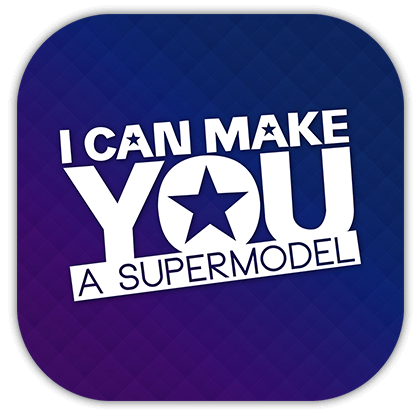 I Can Make You a Supermodel
The I Can Make You a Supermodel App is filled with exclusive extras to the hit TV series following international modelling agent Paul Fisher's journey across the UK to find the next global supermodels. The App contains highlights from the show, modelling competitions, forums to chat with other fans and amazing discounts to redeem for your favourite fashion and beauty brands!
Gold and silver stars
Earn silver stars while using the App for access to discounts to some of the best high-street fashion and beauty retailers. Purchase Gold Stars in-App to redeem for money can't buy opportunities like Skype calls with Paul Fisher, modelling reviews and to have your profile on the featured models list during competitions. All available in the store section of the App.
Enter competitions
Enter your profile into modelling competitions for a chance to win prizes like a Skype call and modelling review from Paul Fisher himself. Work your way up the leaderboard by getting votes from other users, and redeem Gold Stars to have your profile on the featured model list.
Forum
Chat with other users of the App and even speak to Paul live during I Can Make You a Supermodel shows. Find out what other users think of the transformations from each episode and swap modelling tips with other users. Lots more to discover. Catch up on highlights from previous episodes and check out the best transformations. Vote on whether or not you agree with Paul on each transformation. Keep up to date on the series with latest news and videos. This could be your chance to be a top supermodel!