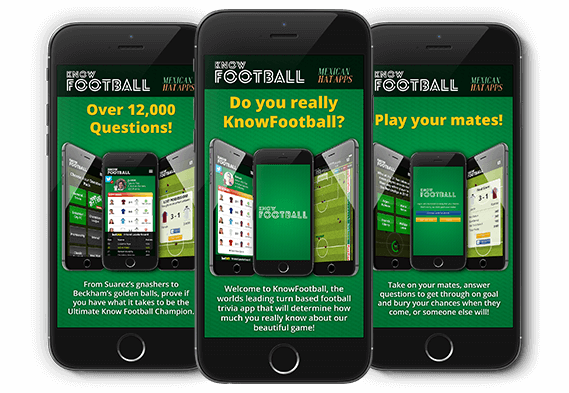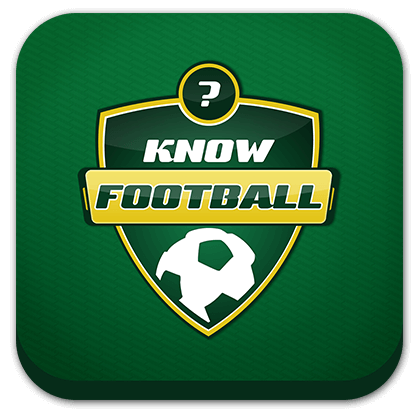 KnowFootball
Do you really know football?
Welcome to the KnowFootball Trivia app that will determine how much you really know about our beautiful game!
Take on your mates, answer questions to get through on goal and bury your chances when they come, or someone else will!
From Suarez's gnashers to Beckham's golden balls, prove if you have what it takes to be the Ultimate KnowFootball Champion, not only will you have bragging rights over your mates but you can also win prizes along the way.
KnowFootball is a football (soccer) trivia app that is free to download and easy to set up. All you have to do is sign in with Facebook and you can instantly play against your friends or even a random opponent if you want to warm up before the big game.
General football trivia questions are available for free and you will have the opportunity to download your own club's pack to increase your chances of getting the upper hand over your mates.
We'll keep a record of all your points so you can see exactly how you rank against your friends, but also against everyone else.
DISCLAIMER: This is for serious football fans, if the closest you've been to an away day is a school trip then this may not be for you. If you think Socrates is a philosopher and fireworks are meant for outdoor use only then this really isn't for you.
Question Packs:
General Triva
A large selection of general football trivia from all leagues, competitions, players and managers (Free).
Premiership and Championship Clubs
A massive array of questions on your individual club (79p).
England Pack
Put your knowledge of all those miserable years of watching the boys in white to the test (79p).
Champions League Pack
Lovers of the game, neutrals, part-timers, we all love a bit of Champs League action (79p).
World Cup 2014 Pack
We've all seen it, some said great, some said underwhelming, put this is the home of all things World Cup trivia. From Neymar's back-breaking efforts to Van Gaal's outlandish substitutions, it's all in this pack (79p).
League 1 and League 2 teams
Coming soon.
German, Spanish, Scottish and Italian leagues
Coming soon.