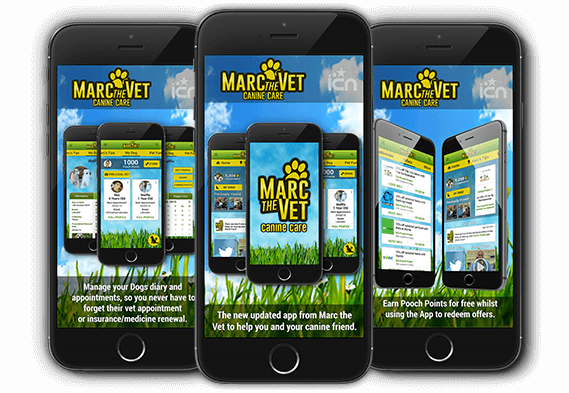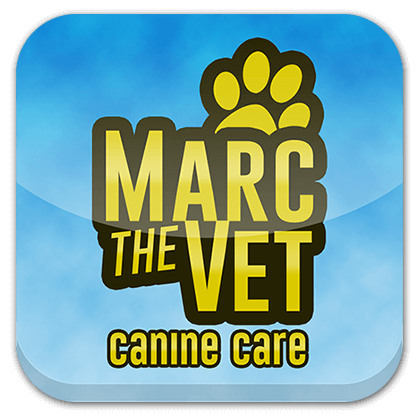 Canine Care with Marc the Vet
TV Vet Marc Abraham provides Dog lovers everywhere with a completely FREE & updated App packed with features to help safeguard your four legged family friends and also offers fun tools to enjoy life with your dog.
Marc's App provides expert video guides on how to avoid, identify and manage common dog ailments, from poisons and first aid to infections and lumps. Not only can Canine Care help you with early detection, it could also save your dog's life.
Canine Care Users Receive:
Marc's Tips: Step-by-step video guides and tutorials on how to manage your dog's health.
My Dog: Keep a profile with all of your dogs information such as their birthday, reg number & chip number. You can also keep up to date with your Vet appointments, as well as being reminded when your dogs insurance & medicine is due for renewal.
Pet Fun: Fun tools for the kids, such as the Dog Treat Recipes where you are also able to add your own recipes, also there is a directory full of information and images for every dog breed!
Pedometer: Keep you and your canine fit by tracking your walks via the pedometer feature & earn pooch points whilst you walk!
Pooch Points: Earn free Pooch Points whilst using the App and redeem offers from the My Offers page.
Marc the Vet's app is the all-encompassing tool for your canine!
Download it for free today!
Note: Canine Care is optimised for users in the United Kingdom, and owing to the use of video content and keeping the App updated, it requires an active internet connection whilst in use.
Continued use of GPS running in the background can dramatically decrease battery life